Login
Log in if you have an account
Dont have an account? Register
#ReStoreReStyle: Get Inspired
30 Nov 2020
Our Habitat ReStore community has shown us so much love and support over these past few months. Whether it's a DIY transformation, a vintage find, or just a unique piece all together, our home-makers have taken some treasures and given them new life!
Here are our favourite #ReStoreReStyles to inspire you on your own home makeover journey.



The perfect entryway is always warm and welcoming and this one just makes a great first impression! We love the authenticity of this vintage sideboard from Habitat ReStore. With a little love and TLC it's #ReStoreRestyled, and adds so much character to the entryway. IMagic!



Shop similar products!
Modern yet cozy – this bedroom is goals! We love the accent throw, and plant paintings (AND plant babies) that have been added to give this room some colour. The textured rug and wall décor adds a bohemian touch to this otherwise modern room. All the different elements combine together to reach bedroom-perfection.


Living Room by @c31designco

Because your living room is a gathering place for family, friends, and guests, it's the perfect space to go all out and decorate in a way that features your personal vibe! This #ReStoreReStyle speaks to us on all the levels. The pop of colour with the accent chairs, the textured chandelier, the small photo gallery – we love it all. It's the little elements that make a big difference in a space like this. 


Kitchen by @kaiethier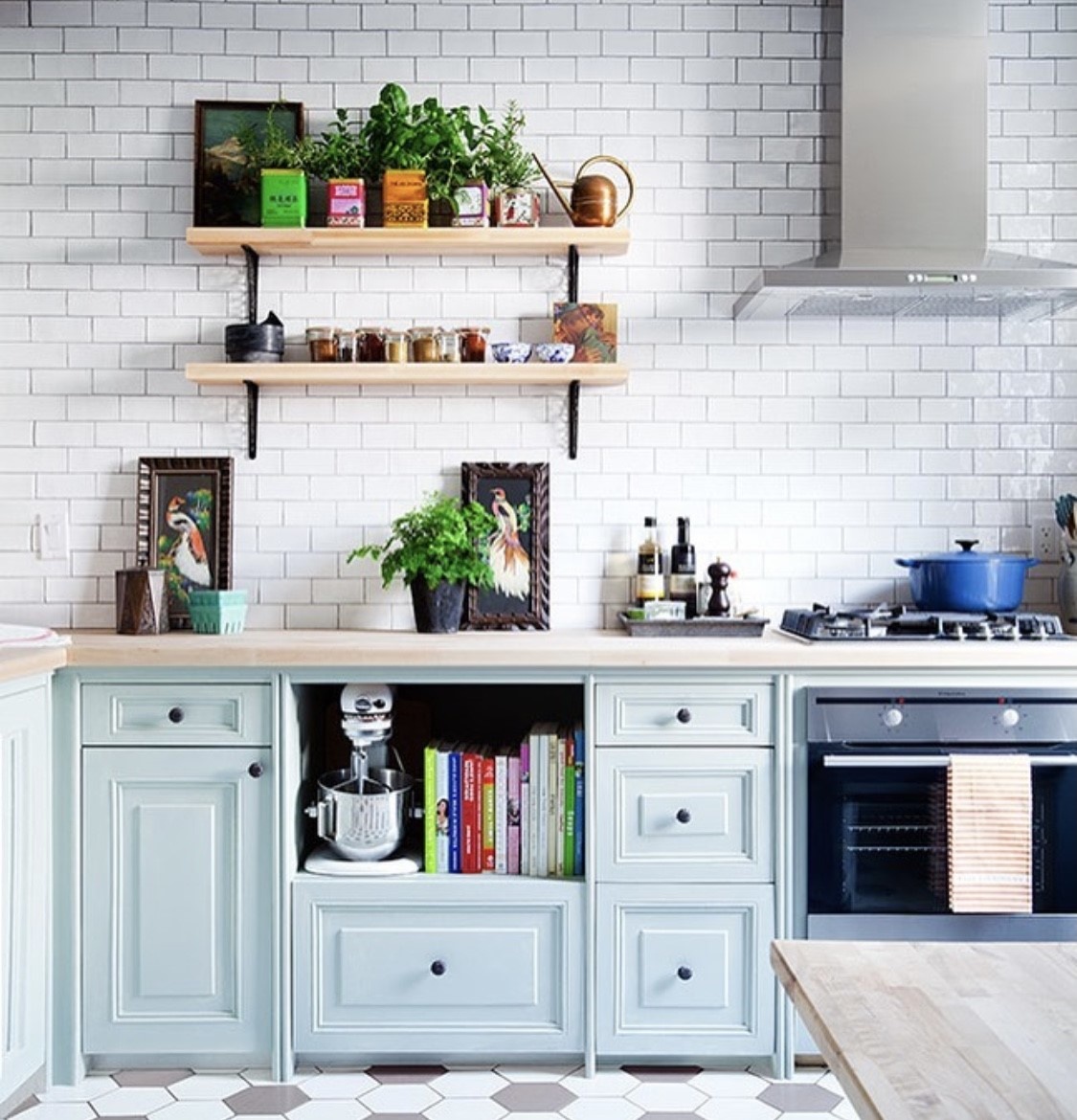 Kitchen Goals through and through! Modern and fun, we love the colour smash in this kitchen. Trying new recipes, taste testing, and family time just became a little more fun with this sleek upgrade from Habitat ReStore. With a little vision (and hard work), this kitchen has been #ReStoreReStyled in to one of our favourites!


Study/Studio by @melissamaryjenkinsart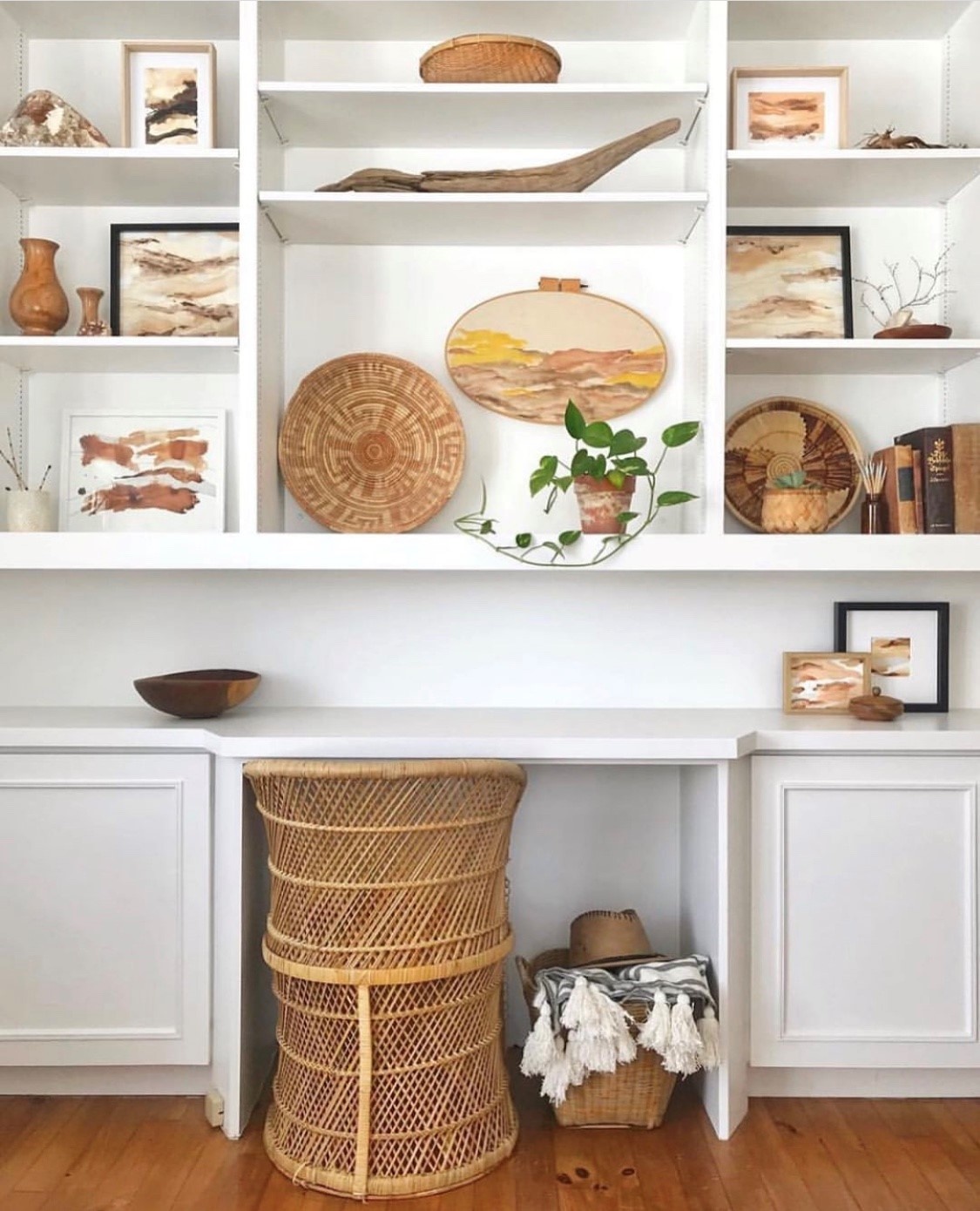 All white and minimalistic. We're in love with this trendy #ReStoreReStyle. The rustic home décor items from Habitat ReStore compliment the modern all white studio for an artsy space. Instagram approved!
Reading Nook by @mercedespapalia

If this space doesn't want to make you curl up in a corner and read a book, nothing will. The hammock, the plants, the colours – it's a mini vacation right at home! A great way to use up a small space in your house. We love this #ReStoreReStyle.

Dining by @samanthapynn

There's nothing like a well-styled pattern. We love the play on patterns and mix and match style of this #ReStoreReStyle. The muted tones of grey work well with the blues to create completely stunning dining area for you and your loved ones to enjoy. This space was made for dinner parties.


Outdoor by @honeyhillfarmstead

DIY Alert! With a little paint and creativity you can accomplish anything. This church pew helped create the best #ReStoreReStyle outdoor bench. We love the urban vibe this DIY creation gives in an otherwise rustic farmhouse space.  
Were you inspired by our selections? We'd love to see your #ReStoreReStyle. Make sure you're following us on @restoregta for your daily dose of designer and DIY inspiration. Tag us in your DIY creations, home renovation projects and upgrades for a chance to be featured on our page. Your space deserves to be showed off too!