Login
Log in if you have an account
Dont have an account? Register
How Habitat ReStore can improve your COVID-19 home renovation project
22 Sep 2020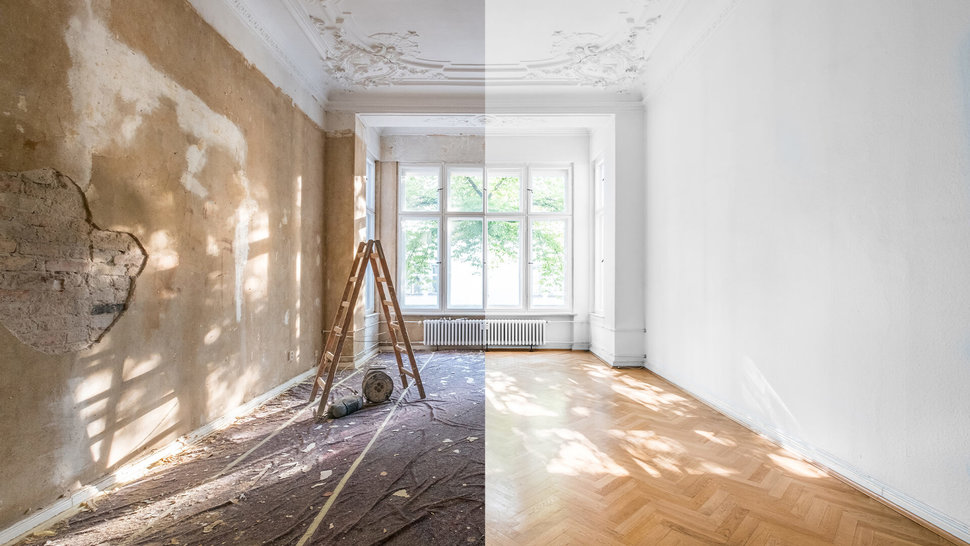 There's no denying COVID-19 has changed the way we live our lives. Spending more time at home has become the new norm. And with cities re-opening and cases on the rise, Dr. Eileen de Villa advises all of us as much as possible to limit our contact with people who don't live in your home.
When COVID-19 first hit, it brought spending to a grinding halt. Families and friends had to cancel their planned vacations, bands and venues had to refund tickets, and a lot of our leisure activities could not go on as planned (sorry, we promise this post will take a positive turn). The year was also shaping up to be a strong one for renovations, which cooled off completely in March and April, according to a recent CBC article.
But as our lives continue to change, so did consumer spending habits. With majority of us still working from home (if they can) and households spending a lot more time in their kitchens, living rooms, basements and backyards, this shift has seen a surge in spending to improve, remodel and renovate homes.
According to data from RBC – collected in the COVID Consumer Spending Tracker – show that immediately after the start of the lockdown, spending on "household items" went down about 25 per cent. It is now about 20-per-cent higher than last year's levels, with particular gains in do-it-yourself construction stores, furniture and appliances.
Enter the COVID-19 "home renovation boom"... With the money people are saving on leisure plans and activities, upgrading home offices and work stations to tailor living spaces to our new reality has become a popular spending choice. This has seen contractors and renovators busier than ever and home improvement stores like Lowe's and Home Depot experiencing increases in sales. Let's not forget the DIY creativity that has been on full display beyond just homemade masks.
In case you didn't know, our 13 GTA Habitat ReStore locations and online store is a great resource for your next COVID-19 home improvement project. Whether you're a contractor, a seasoned DIYer or taking on your first project, Habitat ReStore offers a lot of unique new and gently-used finds at reasonable prices.
Habitat ReStores across the GTA are now starting to accept drop-off donations once again. If you are embarking on a new home renovation or remodeling project, you can drop off your previously loved items to your local Habitat ReStore. By donating to Habitat ReStore you are helping recycle items instead of sending them to the landfill.
Contact your local Habitat ReStore today to find out if they have what you're looking for and/or learn about their drop off availability and times.