Login
Log in if you have an account
Dont have an account? Register
ReStore Holiday Gift Guides: For Home
30 Nov 2020
We can't believe it's already December, and there are just 21 days till Christmas! The holiday is one of our favourite seasons, because you celebrate family, and experience the magic of home!
It's officially time to treat yourself, your friends and your family! We have created five gift guides ranging from budget friendly items to luxurious items. We hope these help you spread some holiday cheer. Happy Shopping!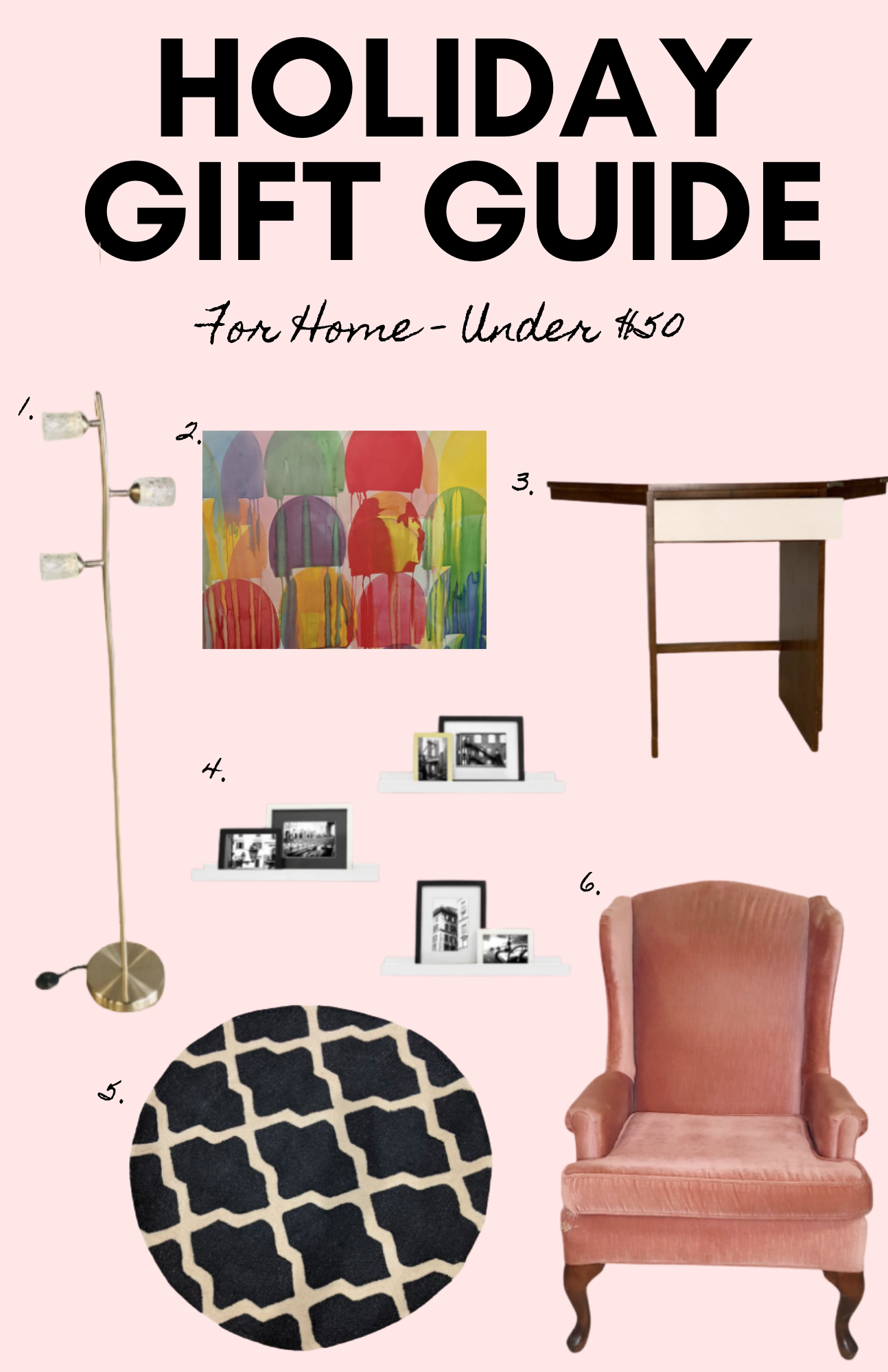 Under $50 gifts

Under $100 gifts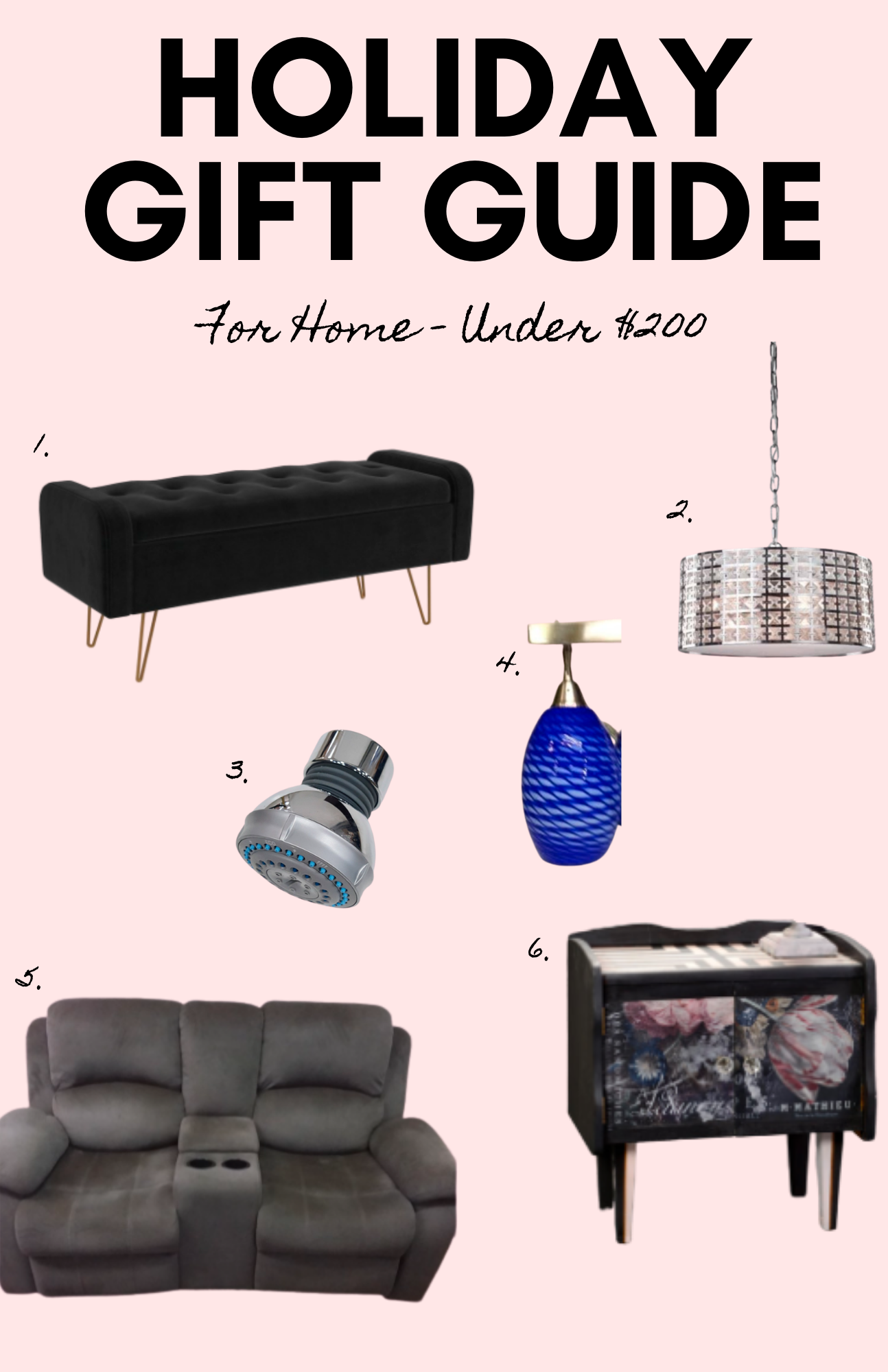 Under $200 gifts
Black Velvet Ottoman - Storage goals! Function meets chic with this ottoman. We especially love the velvet fabric, it feels so luxurious! Priced at $190.                                          

Chrome Chandelier - This holiday season, get cozy and set the mood with some new lighting! #Fancy. Priced at $200.

Roca Tornado Massage Plus - This is the true definition of treat yourself! Wash away your worries with a massage shower head. This would make the best gift for that someone special! Priced at $115.

Island Light - We can't travel right now - but that's okay. We'll take some inspiration from these island lights - it reminds us of Europe! Shop the next best thing! Priced at $150.
Dark Green Couch - You will definitely need a big comfy couch after your holiday dinner! We think we just found the perfect spot for your next mid-day snoozes. Priced at $195.
Floral Night Stand - Designed as part of the #UpCycle Challenge - this creation by local designer Daniel Cervantes is beautiful! The designers took an ordinary piece of furniture and transformed them into unique, one-of-a-kind finds. Priced at $200.
Under $500 gifts
Tufted Arm Chair - Also a part of our UpCycle Challenge - this piece was ReStyled by one of our local designers. We love the subtle details of this chair. As some would say, gilded and gorgeous! Priced at $350.

Gold Pot Filler Faucet - We love anything gold. It's a very classic and timeless feel. Upgrade your accessory and immediately spruce up your space. Priced at $225.

Portable Ice Maker - We didn't know this would be the perfect gift until we saw it. Give someone the gift of convenience! Priced at $315.
White Vanity - Sometimes, it's the simple things that are the best ones. Getting ready in the morning would be a treat with this bright and airy vanity. Priced at $495.
Linear Suspension Chandelier - We're obssessed with this chandelier. Think outside the box, and make a statement in your living room! Priced at $360.
White Leather Day Bed - Incoming! More travel inspiration with this Barcelona Day Bed. We'd love to be in Spain, sipping on some sangrias but this will do for now! Priced at $345.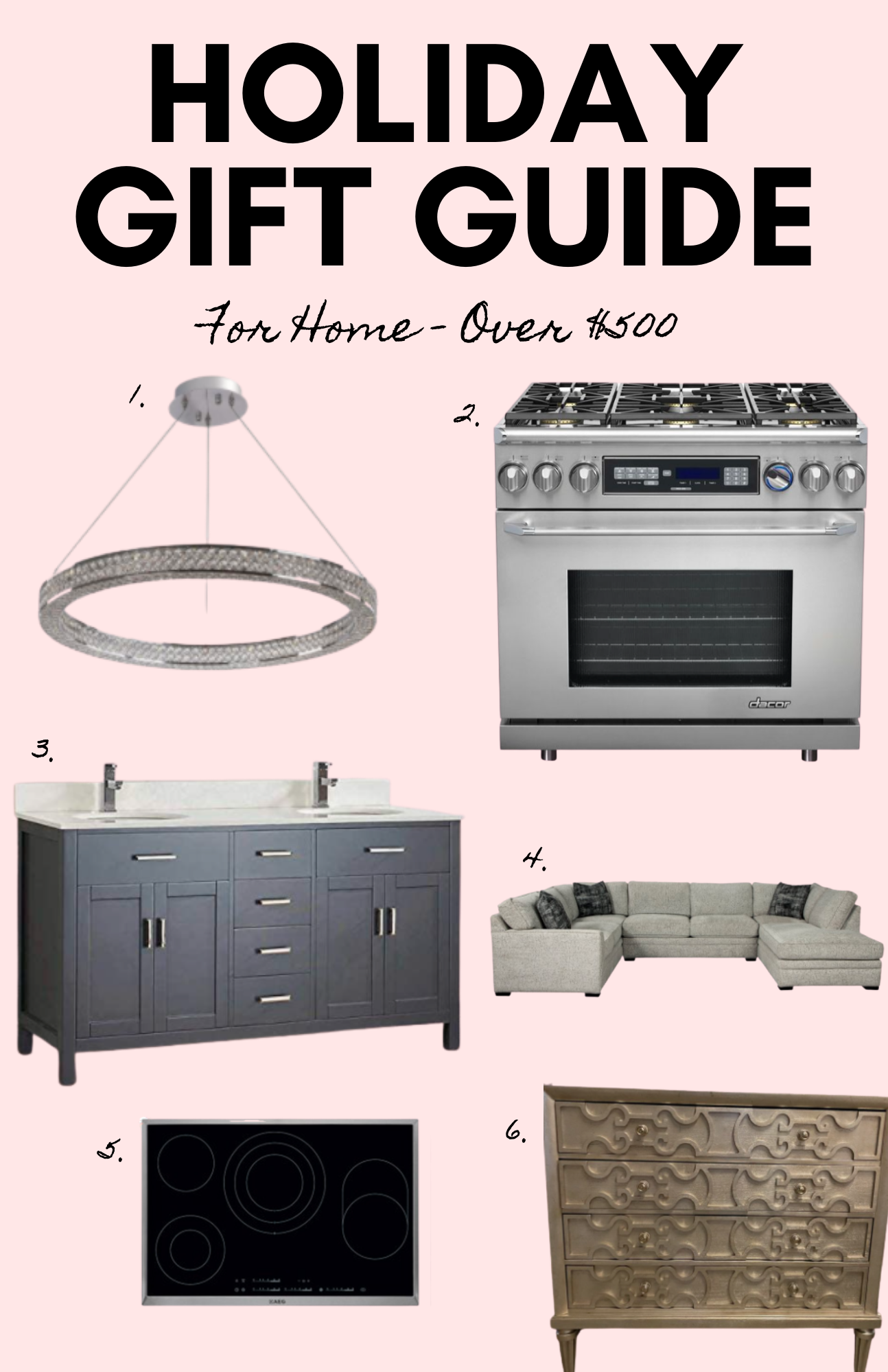 Over $500 gifts
Thank you for shopping at Habitat ReStore. Make sure to show off your space, and tag us to see your purchases using #ReStoreReStyle!